Experiments with the Jux Blogging Platform
There's a new blogging site in town, jux.com, and it is worth a look.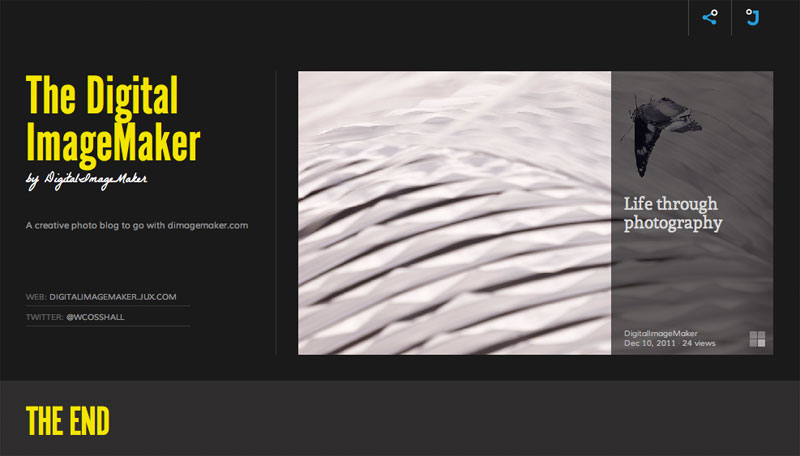 Jux provides an interesting, new approach to blogging. I've started experimenting with it and you can see the results at digitalimagemaker.jux.com.
What makes Jux interesting for photographers is the approach with images. The idea is to make them full screen or full window, so putting your images front and centre.
My first post was to take some images of butterflies I had short in infrared and add captions to create a sort of motivational text with the images. This works in a slideshow display that puts the images front and centre.
I have to say I like Jux so far. It is free at present and even hooking up your own domain is free, again at present. I don't think they have a revenue model really worked out yet and so this could change in future, but I doubt it. It is really hard to take away something people have been getting for free without having them abandon you in droves. So I expect their revenue model to apply with new features or some cap on storage and bandwidth, for example.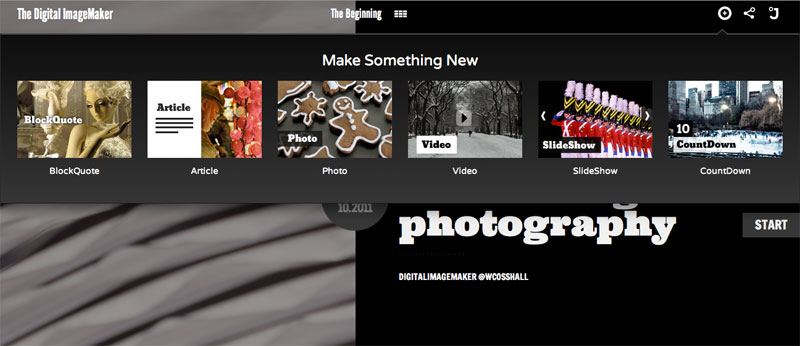 Jux offers a number of different types of posts and more seem to be added occasionally.
Jux also works fully on the iPad, so swipes and such behave as you would expect. It is a great way for photographers to get stuff on the iPad.
So I'm impressed with it so far and will continue to roll out personal projects on The Digital ImageMaker on Jux. Give it a go yourself.