StoryMark Creates Pictures That Tell Your Story
ATLANTA, May 2, 2012 /PRNewswire/ — StoryMark Life, "redefining the way we capture and share memories," launches StoryMark, its flagship app for the iPhone. This new audio-enabled photo sharing iPhone App allows you to permanently attach your voice or any sound to your pictures permanently and then share within seconds.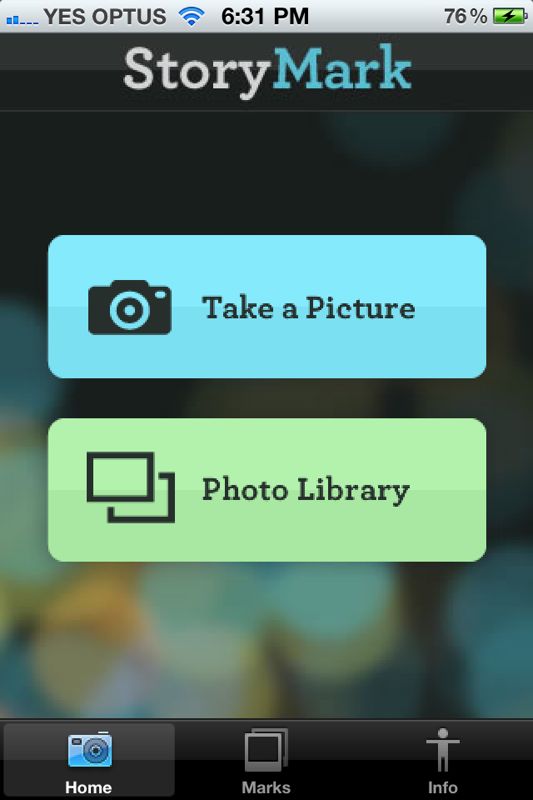 StoryMark Life, a mobile and tablet applications company for lifestyle and business, plans to take advantage of the growing photo sharing phenomenon while providing ultimate privacy as the software runs locally on your mobile device, rather than on an off-site server. InfoTrends reports that more than 11 billion photos were taken with mobile devices and shared online in 2010 with expectations that number will double by 2015 across social networks.
Mom 2.0 Summit is a premier professional conference that brings together 450 influential mom bloggers and female entrepreneurs who create online content on topics including food, parenting, entertainment, politics, technology, social change, business, travel, design and home. StoryMark Life is sponsoring the Mom 2.0 Kickoff Walk to Cape Florida Lighthouse. As an added bonus, Moms will get an exclusive first look at the StoryMark app and have a chance to participate in an exciting Facebook contest. Now, media leaders can converge at the Summit and compare notes, discuss ideas and "StoryMark" their experience.
In recent years, the use of smartphones has grown exponentially and shows no signs of slowing down. Consumers are driven to share content, and a shift is being made away from "broadcast" sharing to more selective, one-to-few sharing with a more intimate audience. According to The Market Intelligence and Consulting Institute (MIC), the total number of global smartphone sales is expected to top 614 million in 2012, which is a 36 percent increase over 2011 figures. A recent report from 6sight, a group that reports on imaging technology, showed that smartphones and apps have considerable room to grow when it comes to how people take and enhance photos.
Using the iPhone camera feature, users can take a picture, or use one from their library, record any sound or personalized message, and within seconds send a condensed "StoryMark" to friends and family. StoryMarks are yours to keep in your phone library, yet can also be shared through email and Facebook as well as across other social environments. In the coming weeks, StoryMark Life plans to announce additional updates and functionality to its innovative platform.
Dale McIntyre, co-founder and president of StoryMark Life states, "This easy to use app will transform the way we make and share memories. StoryMark has the ability to take something as sentimental as a family photo and add a personalized voice message to it. This app is not an evolution of social photo sharing. It is a revolution. It's about adding emotion to something already emotional."
StoryMark Life believes users will embrace the new application because of its ability to not only add a verbal context to an image, but that a voice-captured image offers users a new way to document and experience life. By capturing the first sounds of a baby, the first words of a child, a personal note from a son or daughter away at college or the backdrop of a family reunion, families have a historical record of one of the most powerful senses we have … an individual's voice as it changes over time.
"While we have seen the enormous adoption of video in America, it can be intimidating, complex and logistically unwieldy given file sizes," adds McIntyre. "With StoryMark, we have removed all of those barriers. We believe this new application will be a rapidly adopted new medium of expression by transforming everyday pictures into timeless memories we fondly call, StoryMarks."
The StoryMark app by StoryMark Life is currently available for free in the iTunes App Store. More complete details about the mobile sharing app can be found at www.storymarklife.com.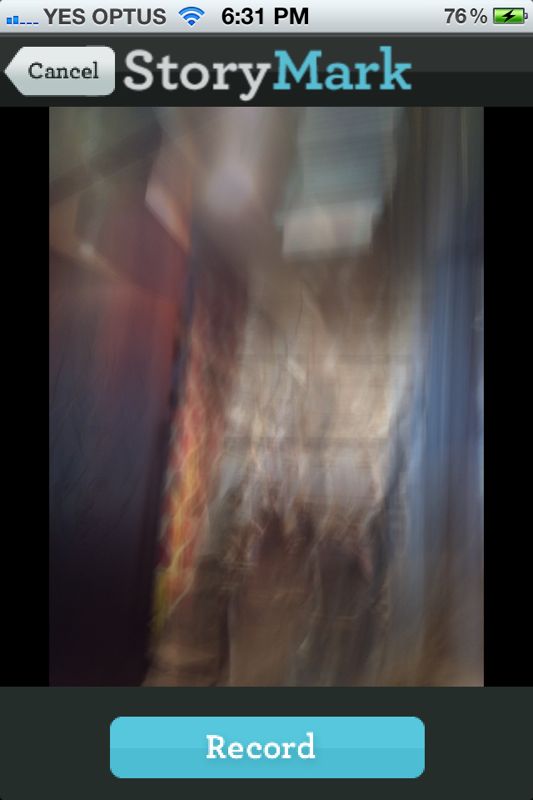 About StoryMark
StoryMark Life is a mobile and tablet applications company for lifestyle and business that's redefining the way we capture and share experiences. Founded in 2012, StoryMark Life introduces StoryMark, a suite of applications that bring pictures and personalized audio messages together with compression technology. Based in Atlanta, StoryMark Life's future applications will be designed as cross platform for iPhone, Android, iPad and other tablet environments, offering users the ability to share across social environments, email and other mobile communication platforms. For more information, visit www.storymarklife.com.