Manfrotto Webinar on Celebrity Portraiture by Drew Gardner on May 17th 2012
Manfrotto School of Xcellence, the educational platform by the world leader in the equipment and accessories industry for photography and imaging, is thrilled to host famed photographer Drew Gardner for their next webinar devoted to Celebrity Portraiture. During this one-hour webinar, Gardner will share his insight on the highs and lows of shooting, techniques he uses while photographing celebrities that can be applied to every photographers' portraiture photography. Scheduled to take place on Thursday, May 17th from 2 p.m. – 3 p.m. (EDT), this webinar will also feature Drew taking participants behind the scenes of his celebrity photo shoot, both on location and in the studio as well as discussing the equipment he uses for his shooting.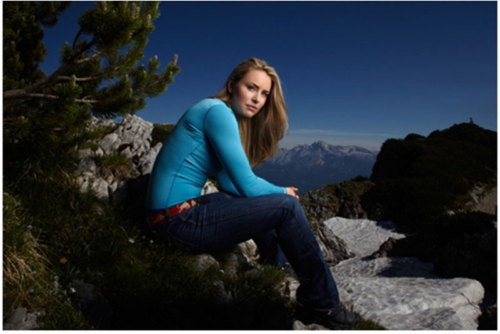 An award-winning London based photographer, Drew Gardner is known for his narrative-focused work that encompasses everything from group portraiture to photographing beautiful and extraordinary people on location and in the studio. He has a burning passion for photography and people, getting the very best from any given situation.
"I'm greatly looking forward to the webinar because though I will be talking about the gear I use to get my look, I will be sharing many of the hidden factors which are not normally considered and are rarely shared," said Drew Gardner. "I hope to give accurate, real world insight into what these shoots are actually like."
A must attend for any photography enthusiast, these webinars will be run in real-time on the official website of the school, www.manfrottoschoolofxcellence.com
Registration for this webinar is now underway. To register, please visit:https://www1.gotomeeting.com/register/960796345
About Manfrotto Distribution
Manfrotto Distribution, Inc. is a leading distributor of key accessories brands for the photographic, video, cine and lighting production markets. Manfrotto Distribution is an international company within the Imaging Division of the Vitec Group, which owns the following leading international brands: Manfrotto, Gitzo, Kata, Avenger and Lastolite. As the U.S. distributor of National Geographic, Metz, Gossen, Elinchrom, Genus and Rotatrim, which are available nationwide through an extensive network of authorized dealers, Manfrotto Distribution offers the most complete range of exceptional camera and lighting accessories in the business. The Manfrotto Distribution international network covers the U.S., Germany, France, Italy, U.K., Hong Kong, China and Japan. www.manfrottodistribution.us.