Just announced are these gorgeous new print on demand Moleskine Photo Books now available through a collaboration between Moleskine and award-winning international photography book publishers PQ Blackwell (creators of MILK Photo Books).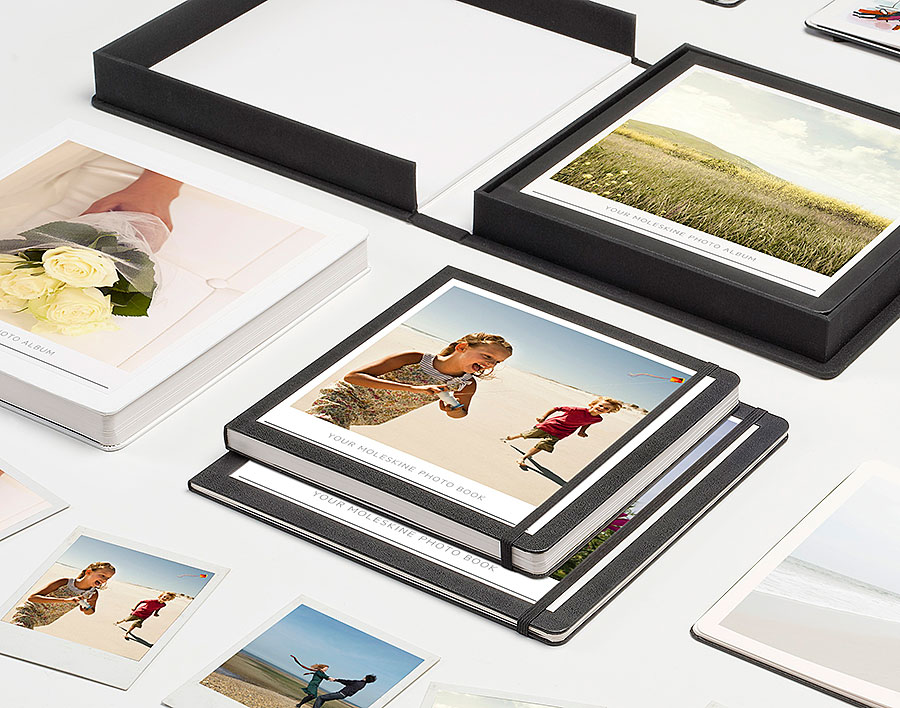 They include the signature Moleskine look and feel including the Moleskine cover, rounded corners, elastic closure and expandable pocket.
Moleskine + MILK introduces a new technological and qualitative standard to the print-on-demand book world through its innovative and user-friendly website.  It delivers an unprecedented quality photo book product using the highest quality ivory-colored acid-free FSC certified paper and lie-flat stitched binding.
The innovative book editor tool is designed to help create photo books for family pictures and personal moments, and also for people to capture and store their favourite recipes, professional creatives, designers, photographers, freelancers, and studios who wish to make elegant presentations, portfolios, etc.
The Moleskine range of Print on Demand Photo Books and Albums will be available in three formats – Photo Books, Photo Books plus (a premium photo book range) and Photo Albums – in four sizes and multiple page extents from 20 to 200 pages.
Photobooks come in three sizes:
Medium Landscape 9.25×7.4″ or 23.5×18.8cm 20-120 pages
Medium Square 8×8″ or 20.3×20.3cm 20-120 pages
Large Square 9.25×9.25″ or 23.5×23.5cm 20-200 pages
Photobooks Plus come in a large range of sizes.
Photo Albums come in 9.25×9.25″ or 23.5×23.5cm and 60-200 pages in several designs.
Other features include:
Collaboration – a unique invite function enables up to 10 people in different locations to upload content and contribute simultaneously to the creation of a book online.
Sharing – share work in progress and digital versions on Facebook, Twitter, and email.
Digital Versions – downloadable PDF for viewing on computer, tablet, and smart phone.
Video Content – unlimited video content for online digital versions.
Editorial Framework – intelligent text prompts and a built-in quote library inspire ideas, provide easy-to-follow editorial structures, and simplify storytelling.
Design Templates – an elegant range of templates, fonts, and color options.