Currently on show at Port Art Gallery till December 4
Press Release
Currently on show at Port Art Gallery till December 4
Port Art Gallery 384 Bay Street Port Melbourne
Wednesday to Sunday 11am to 5pm
Melbourne photographic artist Alison Stieven-Taylor's latest
collection, "Barcelona Hues", features the striking imagery of Antoni
Gaudi's architectural works in Barcelona.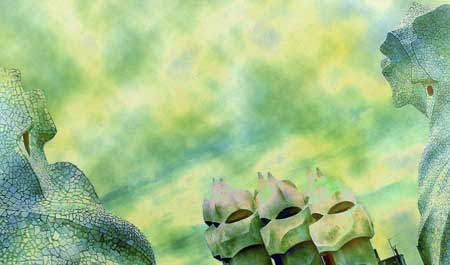 Inspired by Gaudi's desire to create structures that were organic in
form, textured, almost breathing, Alison has created a series of
photographic artworks based on her photos taken over several visits to
Barcelona over the past five years.
The result is a breathtaking array of images that capture the essence of Gaudi; a unique interpretation of his 'eye'.
Alison Stieven-Taylor: "As a writer I use words to portray
imagery. As a photographer I use imagery to convey thought, to
evoke emotion, to challenge perception.
The images in the Barcelona Hues series reflect the deep layers of
humanity that Antoni Gaudi created in his architectural works.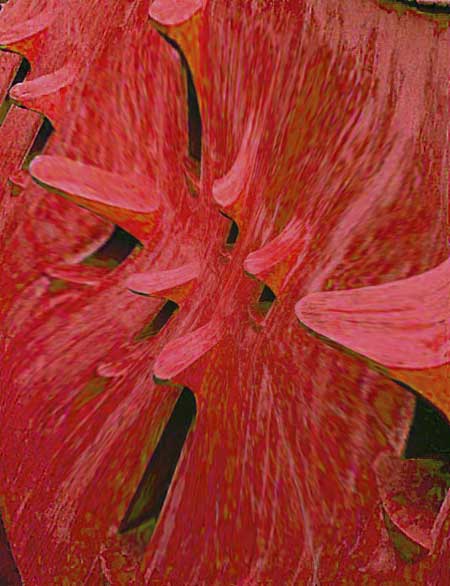 Gaudi has inspired me for many years. To walk amongst his
beautiful ethereal, yet almost of flesh and blood creations, to run my
hands across the textured surfaces that seem to breathe and pulse under
touch, to stand in the shadows of giant spires and towering sentinels
and absorb the energy, the lifeblood that exists still; these
experiences have inspired the images in my Barcelona Hues collection."
To view the full "Barcelona Hues" collection at www.realityillusion.com (select "art gallery")
For further information art@realityillusion.com