Designed for Maximum Shock-Absorption & Comfort, Cirrus Line Enables Any Photographer to Carry Equipment All Day Using Extra-wide Shoulder Strap and Curved, Easy-Grip Handle
Press Release
Lowepro, the worldwide leading provider of protective cases and backpacks for imaging and technology products, recently released its new Cirrus line of shoulder bags, designed for compact, pro-compact digital cameras and digital SLRs. For any photographer, from hobbyists to professionals, the Cirrus series provides maximum protection for the latest digital cameras and optimal comfort and accessibility. The Cirrus line of shoulder bags is available in four models: Cirrus 100, 110, 120 and 140, each maintaining a shock-absorbent foam construction, extra-wide shoulder strap and easy-grip handle.
Designed for the newest digital cameras, the Cirrus series easily protects both camera and lens from outside elements. The closed cell foam construction, close-fitting padded interior and dust-reduction reversed zippers shield cameras and LCD screens from damaging dust and scratches. The exterior of the bags are constructed of rugged water- and abrasion-resistant fabric to provide durability and style. Efficiently designed for rapid accessibility, the Cirrus series contains built-in media storage for storage of essential cords, batteries and memory cards. Adjustable shoulder strap, padded handles and a belt loop present a variety of comfortable carrying options that enable users to easily handle their camera equipment all-day whether on holiday, at an important event, or casually shooting outdoors.
"The arrival of the Cirrus line of shoulder camera bags reflects Lowepro's ongoing dedication to photographers by delivering products with the highest level of protection for the very latest digital cameras," said Paul Gibbs, Maxwell International Australia. "The Cirrus series provides consumers with a carrying option that offers complete protection and convenient access enabling them to capture treasured moments at weddings, family reunions and all the other events popping up on busy social calendars."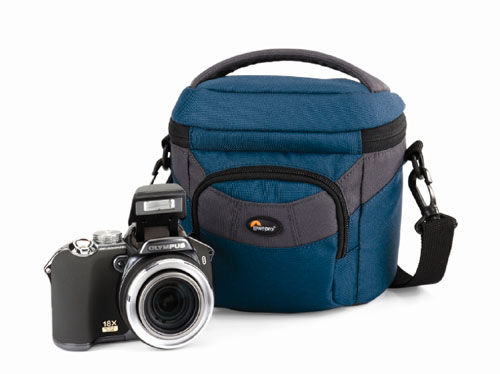 Cirrus 100 has been developed to protect one compact digital camera or ultra-compact video camera. In addition, the front accessory pocket holds batteries and the media storage pocket provides quick access to one memory card. Cirrus 110 protects one digital SLR with short lens attached and multiple memory cards. Cirrus 120 protects one digital SLR with short zoom lens attached, plus one additional lens or flash unit, as well as cables, batteries, memory cards and other accessories. The Cirrus 140 holds one digital SLR with a full zoom lens, plus one additional lens or flash unit and accessories.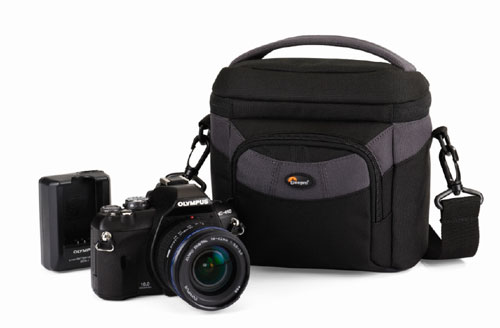 The dimensions of the Cirrus series of shoulder bags are as follows:
Cirrus 100
External: 17.5 W x 13 D x 18 H cm
Internal: 14.5 W x 9.5 D x 12.5 H cm
Cirrus 110
External: 20.5 W x 14.5 D x 19 H cm
Internal: 17.5 W x 9.5 D x 14 H cm
Cirrus 120
External: 23.5 W x 16 D x 20 H cm
Internal: 20 W x 11 D x 15 H cm
Cirrus 140
External: 26 W x 16 D x 21 H cm
Internal: 22.5 W x 11 D x 16 H cm

Recommend Retail Price in Australia
Cirrus 100 available in Black, Ultra Marine Blue RRP $35.00
Cirrus 110 available in Black, Ultra Marine Blue RRP $39.00
Cirrus 120 available in Black, Ultra Marine Blue RRP $42.00
Cirrus 140 available in Black, Ultra Marine Blue RRP $48.00