The Lensbaby 3G seems to be a love or hate phenomenon. I've been living with the latest version for a month or so and this review examines the results of my experimentation with it attached to my digital SLR cameras.


The Lensbaby is a tilt/swing lens for your 35mm SLR and digital SLR (it is also available in several medium format versions). It is now in its third version.
Version 3 is a response to requests from many users of version two to add control features so allow for locking and fine control. It thus adds these strange looking three threaded rods surrounding the lens and a locking button. Whilst looking strange it is an amazingly effective design. When unlocked the Lensbaby operates as normal and you can use your fingertips to tilt and focus the lens in the same way as the earlier Lensbabies. However, one press of the conveniently located button and the Lensbaby locks in position. You can then twist the screw posts to adjust tilt or focus. You can also use the focus ring to adjust the sweet spot without adjusting the tilt. In practice, it is far easier to use than to describe.

Bend it
And use a Lensbaby you have to do, in reality, to see if you like it. For it is in the use, rather than the theory or specifications, that the creative potential of the Lensbaby lies. I can see why there seems to be such polarization over the Lensbaby. We have spent so much time as photographers and as an industry seeking lens quality and precision, that it is a real stretch for many people. Maybe some people are looking for a less clinical, perhaps even more nostalgic look. Perhaps it is looking for new options. Maybe even it is wanting a bit of fun. The Lensbaby can certainly do all of these.

Lock it
The Lensbaby naturally does not couple to the camera, and aperture changing is a manual process of swapping the aperture rings. Let's be honest, this aperture swapping arrangement is klutzy. It is a far from ideal arrangement for two reasons: swapping aperture rings is so much slower than moving an aperture ring and more prone to clumsiness; and since you are effectively in stop-down mode all the time, it discourages you from using the smaller apertures. I'm sure that the Lensbaby people could put a real aperture iris in the lens or even in front of it, as the aperture rings are located.

Fine-tune the position
Because of the lack of coupling, you need to use aperture-priority metering rather than program mode on most cameras. The exception is many Nikon models where you need to shoot in manual. So on my Canon's I could use aperture priority metering mode, which worked well.
The locking mechanism on the tilt works well, but is not perfect as there is sometimes a little movement as the locks locate into the thread. However, it is not hard to tweak this using the knobs on the ends of the threaded rods. The lock button does fall easily to hand. While the locking and fine adjustment is great for studio applications, it is also a benefit in another way. Because it can get very hard at the smaller apertures to see through the viewfinder exactly the effect you will get. In these circumstances I recommend going on tripod and using the locking mechanism so that you can review the result by zooming in on the LCD screen after taking a shot (assuming a digital camera).
For most of the time I preferred to use the Lensbaby in unlocked mode. In this form I found it very easy to hold my 350D or 400D with the Lensbaby and use my middle and fourth fingers to focus and tilt.
Despite my criticisms of some aspects of the Lensbaby, I've enjoyed shooting with it. There are many creative possibilities with the Lensbaby, as you can see from the photographs I have included here and the infrared ones I wrote up in a separate article. It has been fun and enjoyable. I've been happy the many of the resulting images. Will I do lots of Lensbaby shooting? Probably not, but the Lensbaby will be part of the arsenal of lenses and accessories that I will use for creative purposes.

So what are my conclusions about the Lensbaby 3G? It is a great device that, despite a few flaws, works well and opens up creative possibilities that other devices don't, at least in the price range. However, at US$270 it is not really a spur of the moment decision or something you want to buy and then regret it, either. The Lensbaby is not going to be for everyone. In the ideal case I would advise you to try it first, if at all possible. Another issue that I guess needs to be addressed is whether it is better to shoot with a normal lens and then simulate the Lensbaby effects in Photoshop. Whilst I haven't tried to exactly duplicate a Lensbaby shot, I am sure that you could do so in PS. Would you want to? Well, that is what I mean by the Lensbaby not being for everyone. Others will prefer to achieve a similar result in Photoshop. And still others won't like either effect and will avoid the whole thing. And isn't that the great thing about a market where you can have the choice and access to gear like the Lensbaby.
Below are a further selection of the images I have taken, followed by the specifications.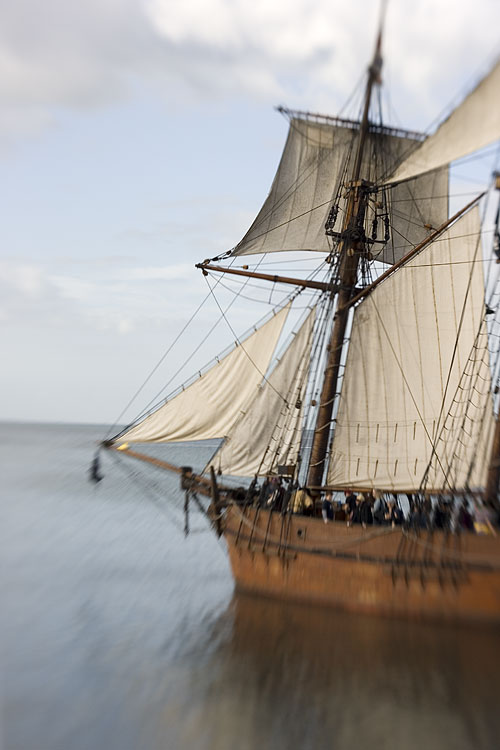 Specifications on the Lensbaby 3G:
* Multi-coated optical glass doublet (same optic as Lensbaby 2.0)
* Focal Length: about 50 mm
* Focus Type: Manual/Fingertip with 2 additional types of fine focusing
* Aperture Type: interchangeable levitating aperture disks
* Apertures: f/2, f/2.8, f/4, f/5.6, f/8, f/11, f/16, f/22
* Minimum Focus: about 12″ (30 cm)
* Maximum Focus: infinity
* Size: 3″ (7.6 cm) h x 3.25″ (9 cm) w
* Weight: 5.7oz (161.59g)
* No electronic communication between the lens and the camera body
* Available for Canon EF (EOS), Nikon F, Minolta Maxxum/Sony Alpha A, Pentax K/Samsung GX, Olympus E1/Panasonic Lumix DMC, and Leica R cameras
* Automatic light metering is possible by shooting in aperture priority mode for almost all digital and film SLR camera bodies except certain Nikon bodies including the D40, D50, D70, D70S, D80, D100, N50, N55, N65, N70, N75, N80, Kodak 14N and ProN, and Fuji S1, S2, and S3.