We've had the Sigma 150mm macro for awhile and here are some test results
I've been very impressed with the Sigma lenses I have seen recently. So I was curious to see how their longish macro lens, the 150mm would perform. The lens is available in Canon, Nikon, Sigma and Olympus/Panasonic mounts.
The rationale for a longer macro lens is that it offers a better working distance at a given degree of magnification. This greater working distance can be very important when shooting skittish subjects, like some insects, or when working in the studio with lighting. The disadvantages are that you need a greater degree of lens extension if you use extension rings or a bellows when you need greater magnification than the lens can provide itself with internal focusing, and the reduced depth of field.
The lens comes with a rotating tripod collar and deep lens hood. Both are effective and necessary. In some circumstances the lenshood gets in the way for macro, but then you can just remove it. The tripod collar is great for two reasons: firstly it lets you balance the lens/camera combination on the tripod better and, secondly, it makes it easy to switch between a vertical or horizontal orientation.

A 100% section from an image

Another 100% section
The lens is very sharp from f4 to f11, but noticeably less so wide open and stopped right down. This is normal, with the small apertures having diffraction effects starting to show and wide open offering major challenges to the lens designers. That said, this lens handles these issues quite well and even wide open is capable of some very impressive images.
All testing was done on a Canon 40D, except for the IR images. To test this lens in infrared we used a converted for IR Canon 350D with an internal filter similar to the Hoya R-72. In IR it also worked well, though diffraction caused softening was more noticeable at the smallest apertures (again as in normal in IR shooting).
100% sections from the center of the image
F2.8



F4



F5.6



F8



F11



F16



F22

All round, I found this a very handy lens. The extra working distance was useful (over my normal 100mm Canon macro), the tripod collar and excellent finish and build quality made it a great lens to use, and the image quality was great.

Even in infrared, the lens performs well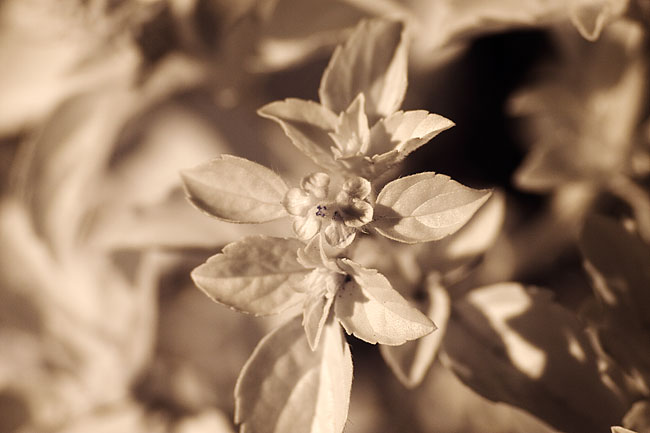 A 100% section from the above image
Another lovely lens from Sigma.